Allow a post of personal privilege.
My Dad was a Navy vet of WWII, a "Tin Can Sailor" who served aboard a destroyer in the Pacific.  His ship narrowly avoided diving kamikaze aircraft off Okinawa and later sailed into Tokyo Harbor as part of the fleet that would accept Japanese surrender.  His ship was the 2nd in line and entered in full alert, the crew manning their battle stations, unsure if the promise of surrender was just a ruse.  Growing up, I remember well the Japanese carbines and bayonets he had returned with as souvenirs.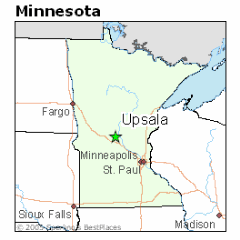 I also remember well the Memorial Day parades down main street of small town America in the days of Ike and Elvis and my dad's snappy new Chevy Impala with air-conditioning and a continental kit on the trunk.  The American Legion led the way, bearing arms and carrying the flag, and there was my dad.  A church had a big patch of grassy lawn right next to the general store, and that's where the Legion ended up for a twenty-one gun salute.
"Ready, arms!"
"Ready, aim!"
"Ready, fire!"
Three times the squad fired blanks into the sky over the roof of the general store.  As soon as the Legionnaires would march away, the young boys, including my brother and me, would rush onto the lawn to claim the spent shell casings.  One of those boys I grew up with would later became a Major General.
I ended up a buck sergeant, E-5, and I spent Memorial Day 1970 in base camp near An Khe in the central highlands of Vietnam, waiting impatiently for the last couple days to pass before my return to Minnesota at the completion of my tour of duty.  There would be plenty of friendly faces to greet my return: my fiancé (we'll celebrate our 40th anniversary in a few weeks), Mom and Dad, my two younger sisters, but not my brother who was embarking on his own tour of duty in Vietnam.  Our reunion would come later.
I remember my arrival in Fort Lewis, Washington, and the call home.  Mom couldn't talk, she just sobbed.  After preliminary processing, I went to the 24-hour steak house and ate my welcome-home steak alone.  After more processing, I was finally on my way to Sea-Tac airport and a standby ticket on a Northwest jet to Minneapolis.  The plane was barely half-full, and a young woman asked to sit next to me although she could have sat anywhere.  She bought me a drink and thanked me for my service and listened to my stories until I drifted off to sleep.
Readjustment was not difficult for me, but jet lag was.  I remember waking up about 4 am and riding a bike around the deserted streets of Hopkins, Mn where I was staying with my fiancé who lived with her sister.  The sunrise was glorious as the neighborhood came alive.  But I was angry later when we visited a Sears store, and I saw plastic guns, replica M-16s, in the toy department.  War was not a game for kids to play.
I also remember two events back home in Upsala.  Dad took me to a regular meeting of his Lion's Club.  When I was introduced, they gave me a standing ovation.  Bud, the small-town grocer, was the first to stand.  I gave the eulogy at Bud's funeral a couple of years ago.  Two guys from Upsala died in the Vietnam war.  The funeral for Jerry Kalis occurred that June while I was home on leave, and I attended in my dress uniform.  I had attended the funeral for Jim Theisen before I entered the service.
Thanks for listening to my memories.  Click here for a prior post about Memorial Day and here for more info about my service as a Ranger (LRRP) and the short stories I have been writing the past couple of months.
UPDATE: I HAVE CREATED A SEPARATE WEBSITE ENTITLED "LRRPS OF VIETNAM", AND I HAVE ALSO PUBLISHED FIVE SHORT STORIES BASED ON MY NAM EXPERIENCE.  THE SHORT STORIES, ENTITLED PROWL ARE AVAILABLE AS AN EBOOK FOR $6.99 OR PAPERBACK FOR $9.95.