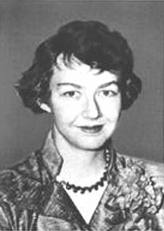 A Good Man is Hard to Find is the title of a short story by the renowned "southern gothic" fiction writer of a generation ago, Flannery O'Connor.  O'Connor was a devout Catholic, and her stories were tinged with religious symbolism that some would find macabre and nearly all would find barely translucent.  To put it another way, her writings take some getting used to and also require some help at deciphering her meaning.  But, her writings are typically ranked among the very best 20th century literature.
In this short story, the "Misfit" is an escaped criminal who ultimately murders the entire family of the protagonist, a grandmother.  In the last lines of the story, she too is felled by the assassin's bullet, and he exclaims:
"She would of been a good woman," The Misfit said, "if it had been somebody there to shoot her every minute of her life."
According to the prevailing interpretation of this bizarre story, this was O'Connor's way of saying that in the moment of darkest despair, there is God.  In death, God's grace was most present.  In a perverse way, the Misfit murderer was an instrument of God's grace.
This short story occurred to me this morning as I processed the Tucson Memorial Service that I watched last evening, and especially the speech of President Obama.   He spoke to the soul of America last night, with words of comfort and consolation but also soaring with hope.  Last night, he was America's preacher, and his words were a stirring sermon in the very best sense.  He consoled the nation's grief but also dared to speak to our anger with words of forgiveness and encouragement to heal and not to wound. 
"At a time when our discourse has become so sharply polarized … it's important for us to pause for a moment and make sure that we're talking with each other in a way that heals, not in a way that wounds," Obama said. He later added, "If this tragedy prompts reflection and debate — as it should — let's make sure it's worthy of those we have lost."
Joe Scarborough, a former Republican Congressman who hosts "Morning Joe" on MSNBC, this morning called it a transformative moment in American political discourse.
And this brings me back to O'Connor and the Misfit.  Will good come from the tragedy of Tucson?  Will new life and hope arise from death and destruction?  Will a deranged shooter ultimately be the occasion for transformation?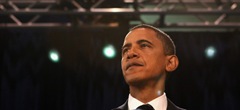 There is a secondary application of this title also.  As I watched the President speak, I couldn't help but think that America doesn't appreciate how fortunate we are to have this grace-filled man of eloquence as our leader. 
A good man is hard to find.