Last week, former ELCA presiding bishop Herb Chilstrom asked questions of church leaders opposed to the gay friendly policies of the ELCA.  Although the former bishop has taken much abuse for his comments, no critics have offered a response to the question that lingers.
What will you say to your sons and daughters, sisters and brothers and others in your churches when they tell you they are homosexual?
Let me expand the question to include the youth of your community.  What influence and effect do your church's policies have on the gay youth in your community?  Do you add to their angst or is your church a sanctuary?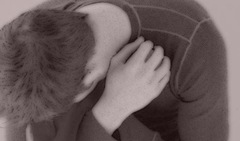 Here in Minnesota, the question has become critical with three gay teen suicides in the last year in a single school district.  Today, I received an email about the crisis in gay teen suicides, which I reprint below in its entirety.
One suicide is one too many.

But three suicides in one year, within one school district, all by students who are gay or lesbian?  That's nothing short of an epidemic, and it's the problem currently facing Minnesota's Anoka-Hennepin school district.

The most recent incident occurred in July, when a 15-year-old student took his own life. A concert cello player in his school's orchestra, the student was incessantly bullied because of his sexual orientation.

"I'm not asking you to accept this as a lifestyle for you," his grieving mother recently said in testimony before the Anoka-Hennepin school board. "I'm only asking that you please make the school safe for gay, lesbian, bisexual and transgender students still alive and in this district today."

Statistics underscore the danger to LGBT students. Nationwide, gay youth are four times more likely to attempt suicide than their heterosexual classmates, in large part because of toxic environments where anti-gay bullying can thrive. Nearly 90% of gay students have experienced harassment in school, and almost two-thirds say they feel unsafe at school because of their sexual orientation or gender identity.

Yet in the Anoka-Hennepin school district, a "neutrality" policy has tied the hands of school administrators and teachers to combat homophobia. This policy was put in place due to the influence of anti-gay groups such as the Parents Action League, which believes homosexuality is a behavior that can be cured, and it requires teachers and school officials to remain silent about subjects pertaining to sexual orientation.
Because of this anti-gay influence, the school board turned down a request by Minnesota's largest gay rights organization to conduct a district-wide anti-bullying program. And it prevented the district from taking action against two teachers who harassed a student believed to be gay until an investigation by the Minnesota Department of Human Rights intervened and punished the teachers.

Stopping the harassment of people based on their sexual orientation shouldn't be a liberal or conservative issue. It's a humanitarian issue, and can literally be a matter of life and death.

The only way to fight the suicide trend in the Anoka-Hennepin school district is by changing the climate in the district. Call on the Anoka-Hennepin school board to stop ignoring the problem and end the policy that prevents school officials from effectively dealing with anti-gay bullying.

Suicide doesn't occur in a vacuum. As we commemorate National Suicide Prevention Week this week, let us remember that we all have influence over the environment in which harassment thrives. If we sit idly by and do nothing, we're part of the problem.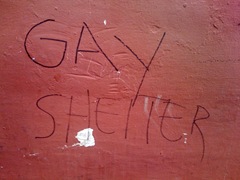 Our churches are a significant component of that environment.  What message does your church convey to the youth in your community?  Amidst all the negative and esteem shattering messages emanating from too many churches, the ELCA should be a beacon of inclusivity and hope, bearers of good news and not of judgment.  Our ELCA congregations should be in the forefront of creating a safe environment in our schools and communities, and our church leaders should be leading advocates for the bullied and bruised.  If we fail in these responsibilities, we are, indeed, part of the problem.