When teaching about sex replaces teaching about salvation as a defining mark of the church, something has clearly gone severely awry.
Nearly ten years ago, I taught an adult forum at my church about the Biblical treatment of homosexuality.  One of the participants raised the familiar notion that the progressive view abandoned the Bible in favor of popular culture.  It struck me that she was right but she had the roles reversed.  That is, it seemed that the conservative religious view was based on cultural homophobic impulses instead of Biblical hospitality and inclusivity teachings or on the logical implications of Jesus' two commands.  The Biblical "clobber passages" served as convenient proof texts for a fearful and misinformed popular culture notwithstanding solid Biblical scholarship that rejected the implications of the passages for a modern day.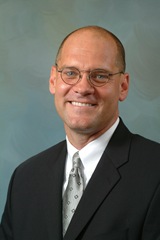 A fresh scholarly article that is lighting up the Lutheran blogosphere makes this point explicitly and eloquently.  Thus, I'm jumping on the bandwagon and joining many blog friends who are promoting the article by theologian Jon Pahl who is Professor of the History of Christianity at the Lutheran Theological Seminary at Philadelphia, and a Fellow in the Center for the Study of Religion at Princeton University.
Professor Pahl is no Casper milk toast.  Here is a sampling of his smack-down commentary:
All in all, the core of Lutheran CORE is rotten. One can get more than a whiff of Docetism, Donatism, and Pelagianism — heresies all — in the doctrinal formulations of the various groups represented in the coalition. Lutheran CORE represents, in its demographic and historical contours, a largely white, heterosexual, male backlash against the supposedly evil changes in gender roles, sexual mores, and participatory democracy that marked the 1960s.
Read and enjoy his full article here.