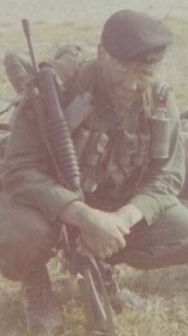 Obie Holmen is the webmaster of this site. Born and raised in central Minnesota, Holmen spent two years at Dartmouth College before joining the army in 1969. He served in Viet Nam from July '69 till June '70, initially as a grunt infantryman with Company C, 3rd Battalion, 8th Infantry, 4th Infantry Division. In the very first week with Charlie Company, the unit was involved in a significant firefight, and Holmen was awarded a bronze star. This firefight and the twenty three day hump through the jungle is the subject of Holmen's short story, Eleven Bravo.
In September, he joined the 1st Brigade, 4th Infantry Division LRRPs, but within a month that unit was rolled into K Company, 75th Infantry (Rangers). He earned a second bronze star in October, '69 as a Ranger. He remained with K Co for the duration of his tour.
Following discharge, Holmen returned to Dartmouth and obtained his BA degree in history in 1972. In 1975, he obtained a JD (juris doctor) from the University of Minnesota Law School, and he entered the private practice of law in St. Cloud, Minnesota where he served as a civil trial attorney until 1999 when he retired from the law to pursue a private business opportunity.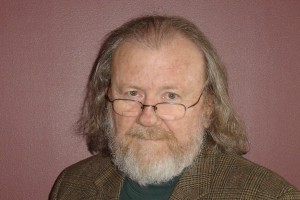 In recent years, Holmen has turned his attention to writing, and his piece of historical fiction entitled A Wretched Man, a novel of Paul the apostle was released to critical acclaim and and an enthusiastic readership in 2010.  In the past few months, he has finally turned his attention to a project long planned, writing about the Viet Nam experience.  Thus far, five short stories have been published and included in a compilation entitled Prowl.
Holmen has been married to Lynn for over forty years, and they have three adult children and one grandchild.  They currently reside in Arlington Heights, Illinois.