Use the dropdown menu for "My Books" for information about A Wretched Man, Prowl, and Queer Clergy.
I also wrote a short story called The Woodsman, which is only available as an ebook. Check your favorite online bookseller.
Growing up in rural Minnesota, I knew my way around the hardwood stands of the "Burtrum Hills".  My dad grew up on a stony farm near these hills, and the woods were a source of sustenance for his depression era family; splitting oak logs meant fuel for the woodstove and the cookstove and not merely a glassed-in fireplace; ducks and venison were meat for the table.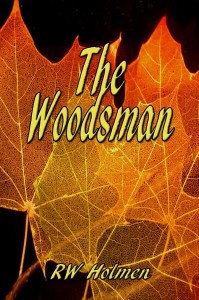 Later, when he brought my brother and me to the woods, it was no longer for necessities but as a ritual remembrance.  Dad made firewood for the fireplace where we roasted venison sausages in the middle of winter; it would have been easier to cook beans and weanies on the electric stove but not as much fun.
In The Woodsman short story, I meant to capture some of the ritual celebration of life that occurred with every trip to the oak and maple forests, but the story also has a tinge of sadness as winter closes in.