After a Christmas blizzard that prevented our son and his girlfriend from travelling to our house, then pooped out, after an NFL weekend that identified the six NFC teams that will be playoff bound with seeding yet to be determined and an AFC with five 8-7 teams contending for two wildcard spots, after Christmas eve Senate passage of health care reform, after a failed attempt at terrorism over the Detroit skies, it's Monday morning and time to return to the routine.
My novel publisher is busy designing a robust website to promote the novel, due for release in February, but I have to write the text that will appear on the various web pages.  That has been my task for the past several weeks, but I should finish today or tomorrow.  Yesterday, at a Christmas gathering of my siblings, 86 year old Dad, and numerous nieces and nephews, I received lots of kudos about the early novel reviews—tinged with hues of surprise.
I follow lots of blogs through my RSS reader, and this morning I sifted through the headlines of over 250 posts that had accumulated over the weekend.  It will take a few days and a few blogposts to sort it all out, but let me start the week by noting the passing of a great Catholic reformer.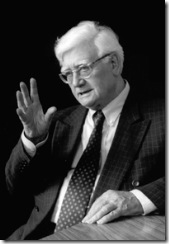 I mentioned Edward Schillebeeckx in a recent blogpost about a Vatican II reformer whose path I had crossed, Godfrey Diekmann.  Here is a link to the press release from the Schillebeeckx foundation announcing the death of the 96 year old Catholic reformer; another to a Vox Nova blog post, which has an interesting string of comments, pro and con, that speak to the current retrenchment of Roman Catholicism to pre-Vatican II conservatism; and to the National Catholic Reporter, which contains a lengthy and well spoken obituary that concludes:
[T]hough he was keenly aware of the hierarchical church today and had no misapprehensions about the direction in which it seemed to be heading. This is what he said in 1990:

"My concern is that the further we move away in history from Vatican II, the more some people begin to interpret unity as uniformity. They seem to want to go back to the monolithic church which must form a bulwark on the one hand against communism and on the other hand against the Western liberal consumer society. I think that above all in the West, with its pluralist society such an ideal of a monolith church is out of date and runs into a blind alley. And there is the danger that in that case, people with that ideal before their eyes will begin to force the church in the direction of a ghetto church, a church of the little flock, the holy remnant. But though the church is not of this world, it is of men and women. Men and women who are believing subjects of the church."
America, the National Catholic Weekly, also contains an excellent article that speaks of the "Dominican priest who advised the Dutch bishops at Vatican II and became a major figure in the Church's efforts to implement the reforms of that Council in the decades that followed."
In a related note, blogger Terence Weldon of the UK notes a movement in his country to "stand up for Vatican II".  Indeed, that is precisely what US based Catholic reform movements such as Call to Action, Voice of the Faithful, and a host of others seek as well.  The next 5-10 years will be fascinating to follow progressive Catholics in opposition to an increasingly conservative, patriarchal, and hierarchal institutional church.