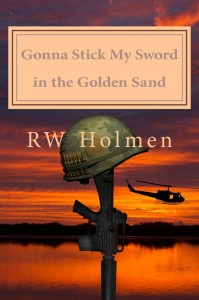 A.C. says,
The tension in the individual chapters leaps off the page but the author manages an injection of black humour, while understating the bravery of his comrades and himself. A very enjoyable read.
Lawrence says,
Gripping stories, unquestionably authentic, well written.
Rebecca says,
You read along on everyday books, then open one of these up and its like being smacked in the head. They just open up and tell it to you like it is. I love it.
Chels says,
This novel is a page-turner, the reader will not be left bored or yawning.
Sheila says,
"Somehow, I felt abandoned and much farther away than the man on the moon," says R.W. Holmen in Eleven Bravo, the opening chapter. The author conveys that abandonment beautifully, setting the Vietnam war into personal and global context with vivid details and telling comments. Characters and place come to life with the words, dialog is pitch perfect, and there are haunting comments I'll remember long after the story's done.