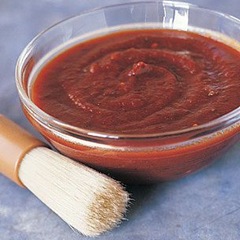 A few pastors in the Hutchinson, Minnesota area have long been WordAlone rabble rousers so it wasn't surprising that their congregations pulled out of the ELCA earlier this summer.  At the time, I chipped in with a few comments in response to a letter to the editor in the local Hutchinson newspaper.  Mike Crary wrote the original letter critical of the departing pastors and congregations, and yesterday he commented here about the loyal supporters of the ELCA forming a Synodically Authorized Worshiping Community (SAWC) in Hutchinson.  Thanks to Saint and Cynic Brant Clements for the saucy pronunciation of "SAWC".
Mr. Crary asks,
Have you been following what is taking place in Hutchinson regarding the two former ELCA churches leaving the ELCA? By next month, I am confident there will be a new ELCA church in town- River of Hope Lutheran Church. At our first gathering, over 100 folks were in attendance and nearly $4000 was collected in the offering. We are psyched! We are energized with the spirit of Christ! Keep an eye on us.
Another frequent commenter here, Kelly of Progressively Lutheran blog, has also reported on the saucy SAWC in her Wisconsin community.  Here are excerpts of several of her comments:
Luckily my own synod was quick to step up and give us support. We were able to find a home fairly quickly, and at our first worship …we already had 50+ members.  Not bad for one email announcement and a little word of mouth! … I cannot express how renewing and affirming this final process has been after nearly a year of feeling like the floor was yanked out from underneath us  … a SAWC (btw, I used to say Sauk as in county in Wisconsin, but I am fancying the term Saucy because Brant makes me smile!) is a faster stepping stone from going from worship center to independent church … As for being authorized? If you want any grant funding, interim staffing, synodical support you need to be authorized … But it gets us up and running in under a month from Are we gonna do this to a full-blown We're doing this!!!!  In this case, being an authorized anything gives us access to a lot of resources that we would not have otherwise … We are meeting for the time being in the local United Church of Christ's building. They truly take "full communion partnership" seriously, have opened their doors and hearts to us, and it looks like we have the potential to forge some amazing bonds of partnership for years to come. We're already contemplating a partnership for a variety of ministries and community outreach.
The ELCA news service offered a lengthy report on the situation in Elk River, Minnesota, where a new congregation was formed after an existing congregation voted itself out of the ELCA.
[T]he members of Elk River are passionate about their mission and ministry. "They've gone from no place to bursting at the seams. The depth of their joy, tears of happiness and being the people of God has freed them to gather in community, (engage) in ministry and identify with the ELCA."  Elk River Lutheran "intends to be a full-service ELCA congregation," said [congregation president] Spyhalski. "Right off the top" members of the community committed 10 percent of Elk River's budget to support ELCA ministries, said Spyhalski. "We are very brand-loyal."
In December, I blogged about the experience of St John's Lutheran of Edgar, Wisconsin where the congregation remained ELCA but a large number of members departed when they failed to attain the requisite number of votes to pull the congregation out of the ELCA.  In my December blog post I quoted Pastor Gail Sowell:
[The first Sunday worship after the St John vote] was another surprise: 145 people showed up for worship — the most that had been there since [the assembly].  "We had people come back who had stopped coming at least since the Oct. 18 meeting," [Pastor Sowell] said. With a shortage of Sunday School teachers, the result of the previous week's resignations, six people volunteered on the spot to teach, Sowell said.  Since that time, "dozens and dozens" of members have stepped forward to volunteer for various roles at St. John.  "The next Sunday I saw such warmth in the people that were left.  We've seen a real consensus of people who really wanted to make this work."   [T]he situation at St. John was "like a death and resurrection experience." "I have grown so much because of this," [Pastor Sowell] said. "I have been carried by the prayers of my former congregation.  People have called me out of the blue to say, 'I'm praying for you.'" "I am sure St. John is not only going to survive, it's going to thrive," Sowell said.
The common thread in each of these stories is the spirit of hope and renewal that buoys the remnant that chooses to exult in its relationship with the ELCA.  I intend to communicate with Secretary Swartling's office at the ELCA headquarters for further info about SWACs around the country.  In the meantime, other SAWC anecdotes are welcome here.
UPDATE:
Here is information from the office of the ELCA Secretary:
SAWC's are started for a variety of reasons:  a small worshiping group needs sanction from the synod, a house church is growing into a bigger ministry, the synod is testing the field for a new congregation, or a larger congregation has changed and lost members but those who remain are committed and wish to continue to worship.  Recently we have seen several SAWC's formed out of existing congregations that have separated from the ELCA.  The remaining group forms a SAWC to take time to heal and also to explore their missional potential.

The ELCA has SAWC's in almost every synod and represent several major ethnic groups.  As of today we have approximately 90 SAWC ministries.