This is the fourth installment in the series of Vietnam short stories entitled "LRRP Rangers Vietnam". The first three short stories were set in the mountains and jungles of Vietnam's central highlands, but Chasing After Wind takes place on the Ranger company grounds in the base camp of An Khe. Yet, this installment is no less bold, dark, and intense (the words of a reviewer) than the earlier stories that recounted missions in the field.  Chasing After Wind considers twists of fate in the context of a shifting breeze, a barracks poker game, and a malevolent joker in the deck.
The title is borrowed from the Old Testament, and the short story begins with this epigraph:
"No one has power over the wind to restrain the wind, or power over the day of death; there is no discharge from the battle … all is vanity and a chasing after wind."

Ecclesiastes 8:8 & 1:14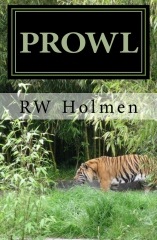 Chasing After Wind may be purchased as a standalone eBook for $2.99 or all five short stories may be purchased together in a compilation called Prowl as either an eBook ($6.99) or a paperback ($9.95). Any and all eBook formats of Chasing After Wind may be purchased and downloaded directly from the publisher or from Amazon and other online bookstores.
THE FULL SERIES